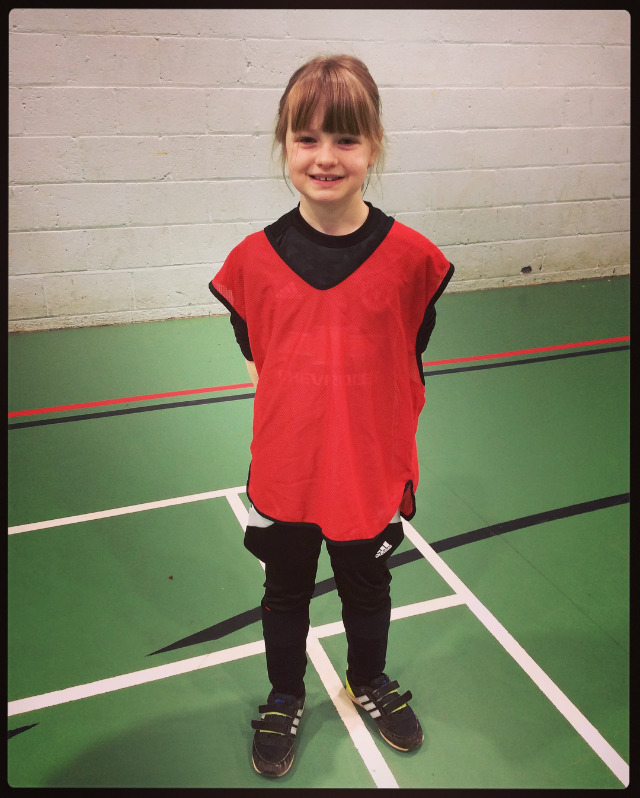 ---
We can hardly believe it's March! In just a few short weeks, spring will have sprung and we'll be contemplating a move back outside. In the meantime, it's time for this month's In the Spotlight. March's feature introduces us to one of our girls... Miss Lucy Holland. Here's what she had to share with us:
---
1. How old are you? ~ I am 10 years old
---
2. Tell us about you and your family: ~ I live in Willerby with my Mum, Dad and 2 older brothers. I go to Carr Lane School and my favourite subjects are PE and Maths. I love penguins and sport
---
3. Who is your favourite football team? ~ Manchester United
---
4. Who is your favourite footballer? ~ Paul Pogba
---
5. How did you first hear about Hull Football Skills Academy? ~ Through my brother Daniel
---
6. When did you start your football journey with the Academy? ~ I think it was 2016!
---
7. What made you stick with HFSA? ~ I love playing football and practising my soccer skills
---
8. Do you play football in a team? ~ No, but I would like to!!
---
9. Do you have any other hobbies? ~ Baking and anything to do with Penguins
---
10. What do you think is the best part of your academy sessions? ~ The football matches
---
11. What is your favourite football skill, and can you do it? ~ Not sure what it is called – step over and move foot across ball? (Owen says "This is called The Modric, so named after Croation Lukas Modric who made this his signature move")
---
12. What other activities would you like to see at HFSA? ~ Practicing crosses
---
13. What advice would you give to someone new wanting to join us? ~ Do not be frightened just do it, we are really friendly
---
Parents Richard & Claire say that it's been great to watch Lucy improve her football skills and confidence over her time at HFSA
---
Thank you for your time, Lucy & Family. It's a pleasure have you as part of our Academy, flying the flag for girls football as well as being an impressive and hard-working player. Well done!
---