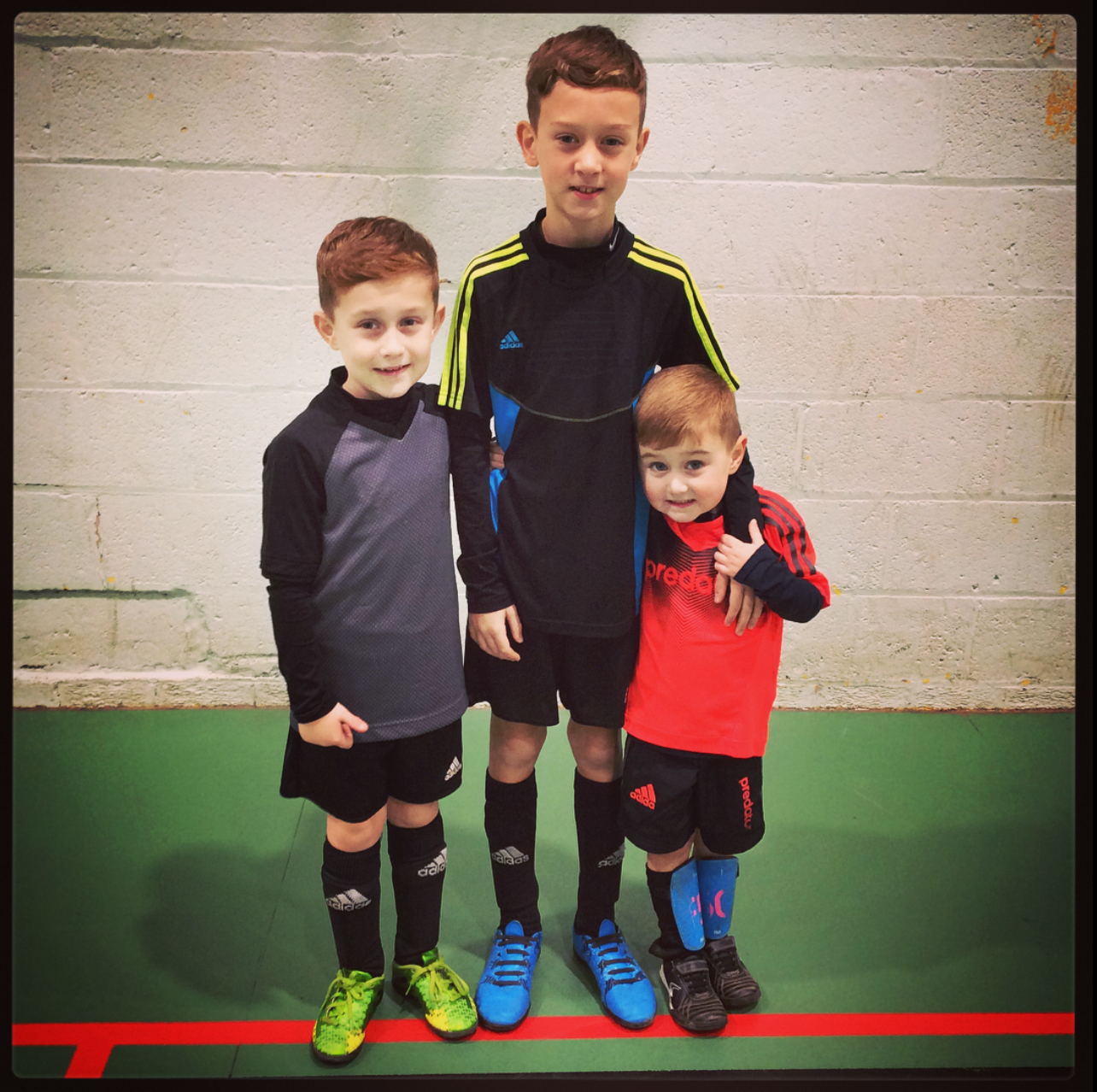 ---
It's December and time for a new Spotlight feature! This month we meet The Charlesworth-Bannister boys. Jacob, Louie and Harry all attend Academy sessions, meaning they and their parents spend 3 hours with us every Saturday. They tell us what makes them tick at HFSA below:
---
1. How old are you? ~ Jacob 10, Louie 7, Harry 4
---
2. Tell us about you and your family: ~ We are a family of 5. Life is very busy but we always make time for HFSA every Saturday!
---
3. Who is your favourite football team? ~ Jacob & Louie both agree on Barcelona!
---
4. Who is your favourite footballer? ~ Jabob - Neymar. Louie - Messi
---
5. How did you first hear about Hull Football Skills Academy? ~ From Owen himself. We first met him at Brazillian Soccer and followed him to the Academy
---
6. When did you start your football journey with the Academy? ~ From the very first week, when Owen started his new business HFSA!
---
7. What made you stick with HFSA? ~ Jacob, Louie & Harry all say - It's fun. We enjoy the skills and matches. Owen helps us if we can't do something. Louie & Harry add - We like Tom too. He helps us
---
8. Do you play football in a team? ~ Jacob - Yes. Hessle Sporting Tigers. Louie - I am desperate to find a team!
---
9. Do you have any other hobbies? ~ Jacob - Coding/Computers, Table tennis. Louie - Table tennis, Swimming. Harry - Swimming
---
10. What do you think is the best part of your academy sessions? ~ Jacob - Matches and Shooting. Louie - Skills and Matches. Harry - I like playing games. All - We like getting 'Legend of the Week' and we have met some very good friends from attending HFSA (Jacob and Daniel Gray). We look forward to seeing them and others too
---
11. What is your favourite football skill, and can you do it? ~ Jacob - Maradona turn & Rainbow flick – I can do Maradona turn when playing but I can only do a Rainbow flick in training when stood still. Louie - Rainbow flick but I can't do it yet! Harry - Scoring and Dabbing LOL!!
---
12. What other activities would you like to see at HFSA? ~ Louie - I would like a trophy and medal & certificate at the end of the term!
---
13. What advice would you give to someone new wanting to join us? ~ Jacob - Just turn up with the appropriate footwear and shin pads! Louie - It's difficult at first but when you get the hang of it, it's easy! Owen shows us the skills first and then we have a go. Harry -It's fun!
---
We asked Mum Emma and Dad Simon if they wanted to add anything. They said: Owen is a brilliant coach! He has the skills and knowledge to teach the children. He develops their confidence, both physically and socially. He has a firm but fair approach with the children and he always makes the sessions interesting and fun. We attend all three sessions on a Saturday; each session matches the age and ability of our children. The children and parents that attend HFSA are very friendly too. We would definitely recommend the Academy to others!
---
Massive thanks go to the Charlesworth-Bannister family. It's always a pleasure to see the boys and their beaming smiles, week in and out. We also love that it's a real family affair. Keep up the hard work, boys!
---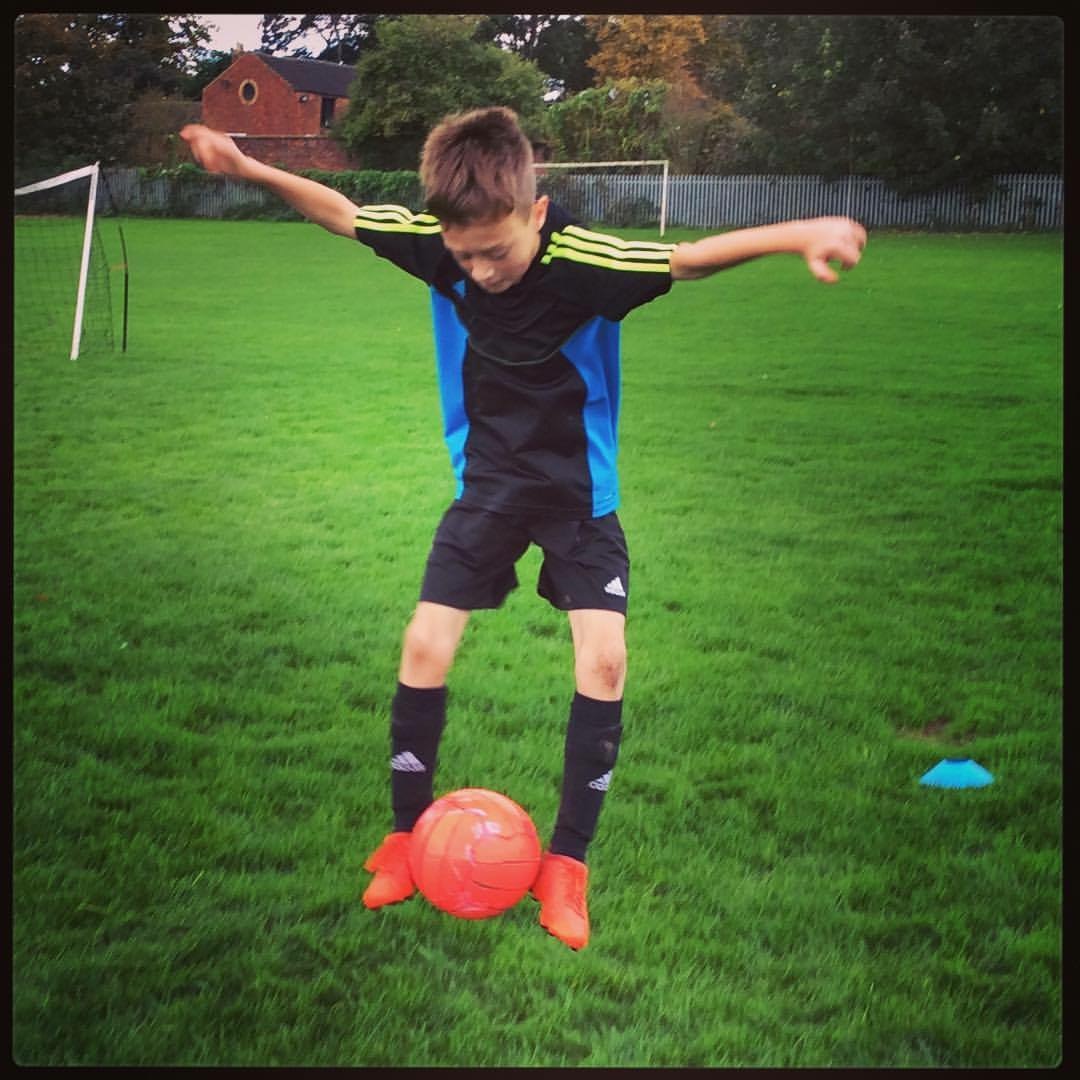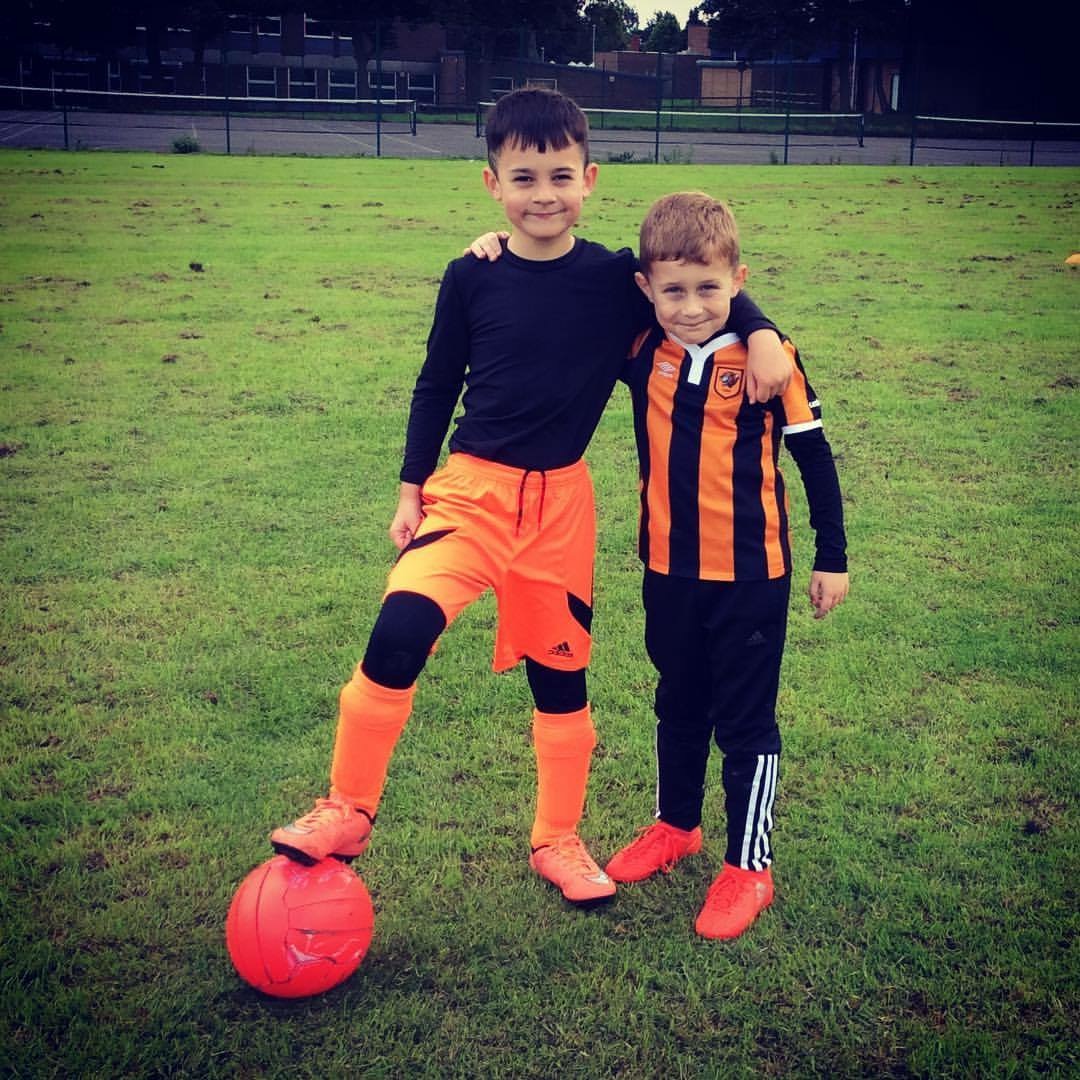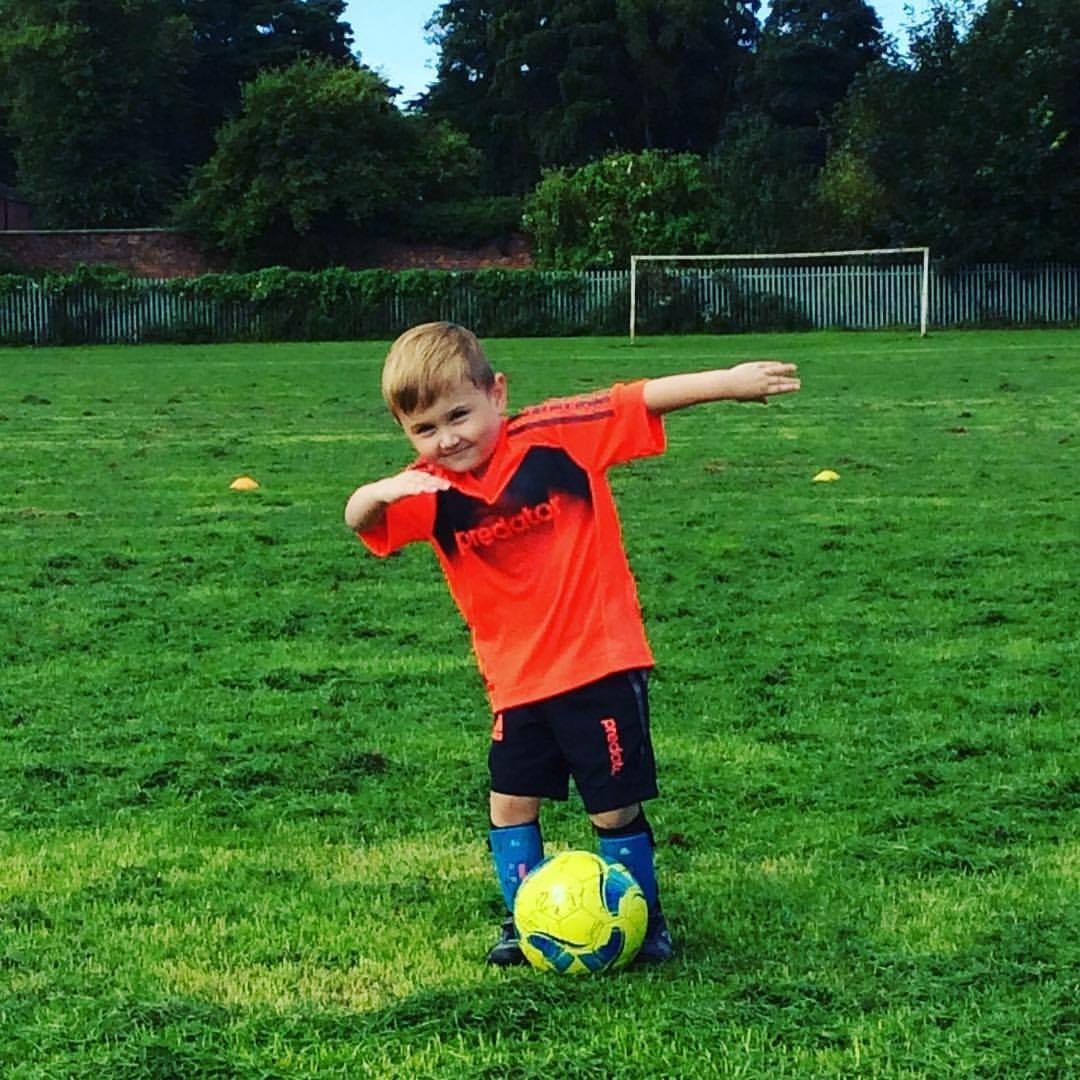 ---