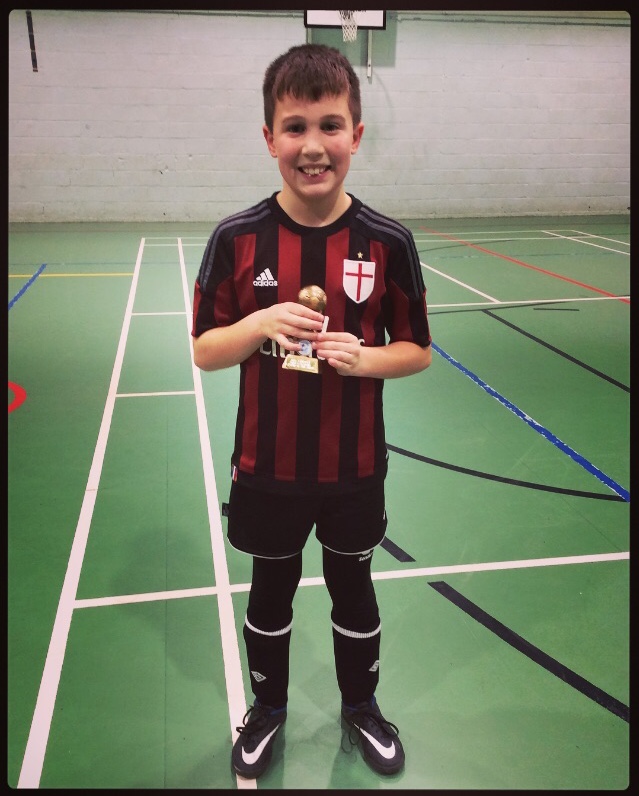 ---
It's 2018! And from Hull Football Skills Academy to you all, we wish you a very Happy New Year! With the rollover of a new month, we bring you January's edition of our In the Spotlight feature. This month, we hear from one of our Advanced Skills members, James Rampling. Find out all about him below:
---
1. How old are you? ~ I am 10 years old
---
2. Tell us about you and your family: ~ I live with my Mum, Dad and little sister Abigail, who is 8 years old
---
3. Who is your favourite football team? ~ Barcelona!
---
4. Who is your favourite footballer? ~ Gerard Pique
---
5. How did you first hear about Hull Football Skills Academy? ~ From my football team goalkeeper, Seb. (NB: We met Seb in our first ever Spotlight feature)
---
6. When did you start your football journey with the Academy? ~ About 1 year ago
---
7. What made you stick with HFSA? ~ It's really good fun and not only teaches lots of cool touches and tricks, but also useful whole game tactics
---
8. Do you play football in a team? ~ Yes, Defender for Beverley Town Panthers U11's
---
9. Do you have any other hobbies? ~ I play guitar, as well as enjoying Judo, Gymnastics and Swimming
---
10. What do you think is the best part of your academy sessions? ~ Learning the skills
---
11. What is your favourite football skill, and can you do it? ~ Ronaldinho instant first touch, yes I can do it... sometimes!
---
12. What other activities would you like to see at HFSA? ~ More 1v1 and 2v2 exercises
---
13. What advice would you give to someone new wanting to join us? ~ If you are thinking about joining, I would go for it because on my first day, I was really nervous but Owen the coach is really nice and he will tell you what to do. I have also made some great friends
---
Proud Dad, Marc told us: James really enjoys his sessions with Owen, his very clear explanations of what should be done is easily understood and the fun, friendly atmosphere is clear on all of the boys faces!
---
Thank you very much for taking the time to chat to us, James. It's always a pleasure to have you with us. How do you find the time though, between all of your activities? Do you ever sleep?? Ha! Keep on aiming high!
---