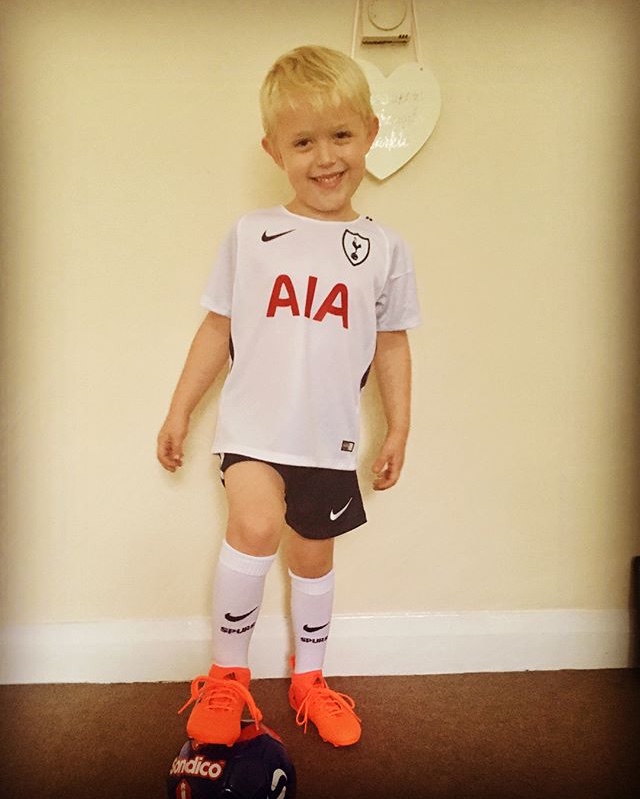 ---
It's that time of the month again, Ladies & Gents.. albeit slightly late due to the Easter Break. We hope you've all had a lovely 2 week break and are raring to get back to the School Run routine as of tomorrow. This is the April edition of our In the Spotlight, and this month we meet one of our younger members, Joseph "Joe" Hare. Joe joined us over a year ago, and in that time has gained confidence, friendships and a real passion for the beautiful game. He tells us more about himself below:
---
1. How old are you? ~ I am 6 years old
---
2. Tell us about you and your family: ~ I live with my mum, big sisters Emily and Katy, my big brother Sam, our cat Orla and Katy's Leopard Gecko, Sonny
---
3. Who is your favourite football team? ~ Tottenham Hot Spurs
---
4. Who is your favourite footballer? ~ Harry Kane
---
5. How did you first hear about Hull Football Skills Academy? ~ I wanted to go to football like my friend, Noah. Mum found HFSA on Facebook!
---
6. When did you start your football journey with the Academy? ~ March 2017, just after my 5th birthday
---
7. What made you stick with HFSA? ~ I like learning to play Football and because my friends are there
---
8. Do you play football in a team? ~ No, but I think I would like to
---
9. Do you have any other hobbies? ~ Riding my bike and my scooter, running, climbing, watching Pokemon and playing PS4 games. I really love Dinosaurs
---
10. What do you think is the best part of your academy sessions? ~ I like playing the matches at the end
---
11. What is your favourite football skill, and can you do it? ~ Doing a tipple tail with the football between my ankles, and Yes! I can do it
---
12. What other activities would you like to see at HFSA? ~ I like it just way it is
---
13. What advice would you give to someone new wanting to join us? ~ I would say Yes, come and join us. If you are a bit scared, you can just come for a little bit and see if you like it
---
Joe's Mum says: I was a bit apprehensive about whether Joseph would actually enjoy football. He doesn't come from a sporting background, but he seemed so keen, we had nothing to lose. It was one of the best decisions I've made. Joe has barely missed any sessions, and even took part in all 3 days of the summer camp! He loves the academy, the friends he's made and even our Coach. It's definitely the highlight of his week
---
Thanks Joe for taking part in our feature. We hope you continue to develop and become the next Mr Harry Kane!